High Street SNT Ward Panel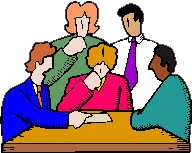 The Ward Panel meets every couple of months to discuss, informally, issues concerning community safety and policing in High Street ward, Walthamstow. The panel comprises local residents, ward councillors and police officers, with representatives from the Council's Housing department and Enforcement section. It's an opportunity to find out what's been happening generally in the ward, with reports from our Safer Neighbourhood Team, and to influence and support the team's priorities in coming weeks. Take a look at our (mercifully short!) constitution for more details.
We normally meet in the Administrative offices of The Mall, Selborne Walk (above Asda!), usually at 7pm on a mid-week evening. While this isn't the best forum to raise specific one-off concerns, (contact the team directly to do that), we do always welcome residents who'd like to be part of this monitoring and feedback process over a period. If you'd like to be involved do get in touch. Contact Philip Herlihy (Tel: 07931 546660) for more details.
Team Street Briefings - July 2015
Sunday 5th
14:00
Outside Library, High St
Weds 8th
15:00
Inside Library, High St
Weds 15th
10:00
Inside Library, High St
Mon 20th
13:00
Outside Oxfam, St James St
You might be interested in my report of a meeting (15 May 2017) on a growth in drug-dealing in our ward. There is a further report here on a follow-up meeting held on 26 July 2017).
You can read the minutes of older meetings here (format: PDF):
The Chair is elected each year at the first meeting after 1st November. And here's the Chair's Job Description. (PDF)
On 25 March 2015 the ward panel formally adopted the following meeting guidelines:
We listen to each other respectfully avoiding interruption
Members should always be prepared to give way to the Chair
We continually aim to improve what we do and are open to new ideas.
You may also be interested to learn about the Waltham Forest Safer Neighbourhood Board.